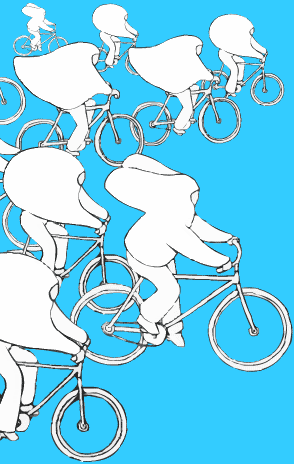 On September 8th, thirty or so bike riders suited up for Jessica Findley's
Aeolian Ride
(there's her sweet illustration above the post). I made it to the Williamsburg Bridge to take pictures of Julia, James, Eric, Elliott, and others flapping in the breeze. At the end of the puffy parade, there was Sameer, sans suit, following the ride at a leisurely pace.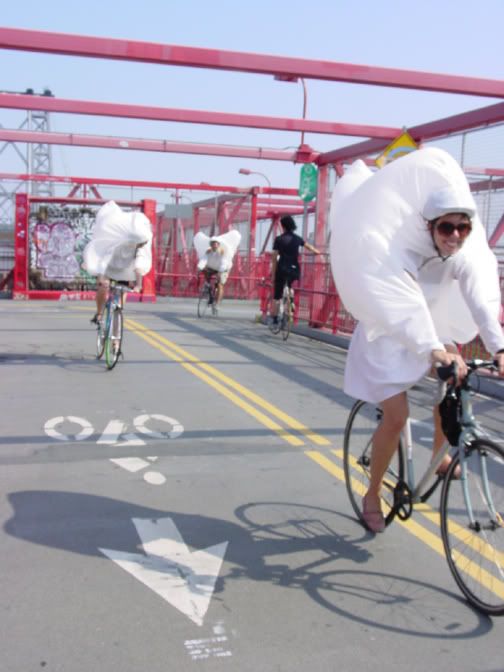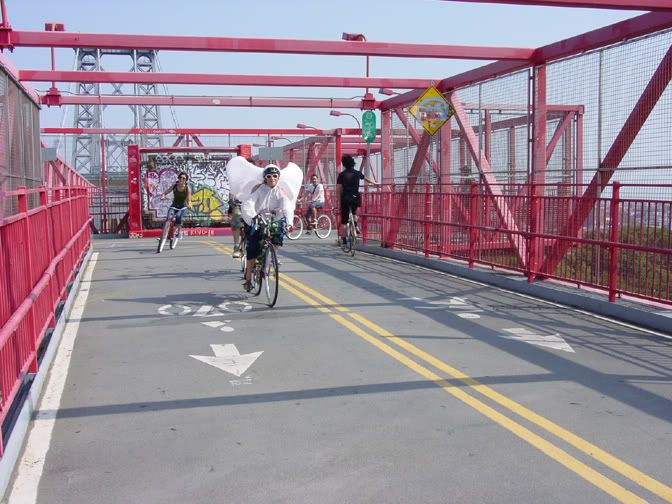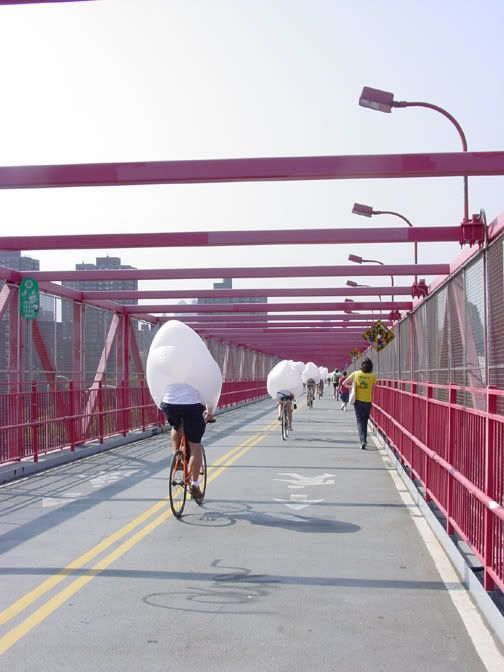 I believe others have pre- and post-ride pictures, and perhaps pictures of the Soho Art Parade?
Why yes Audrey--funny that you should mention it! I do in fact have some pictures of my own! Below are Julia's pics from the Aeolian Ride, though sadly, no shots from the Art Parade itself cause it was too damn hot and too damn crowded to warrant the effort required...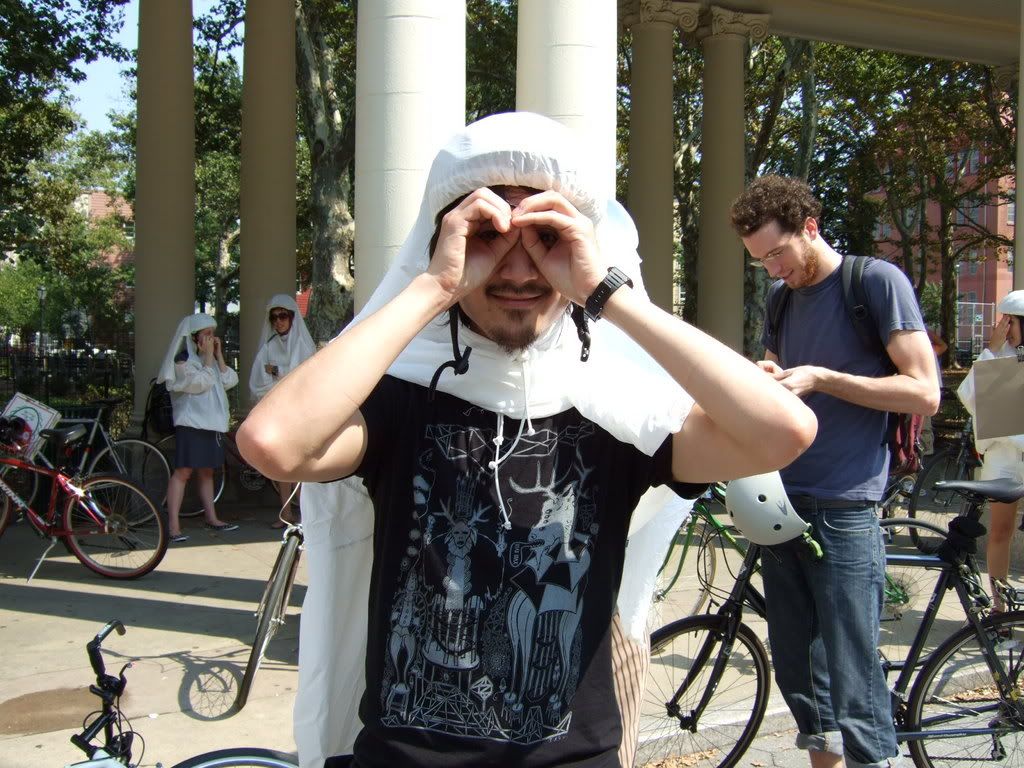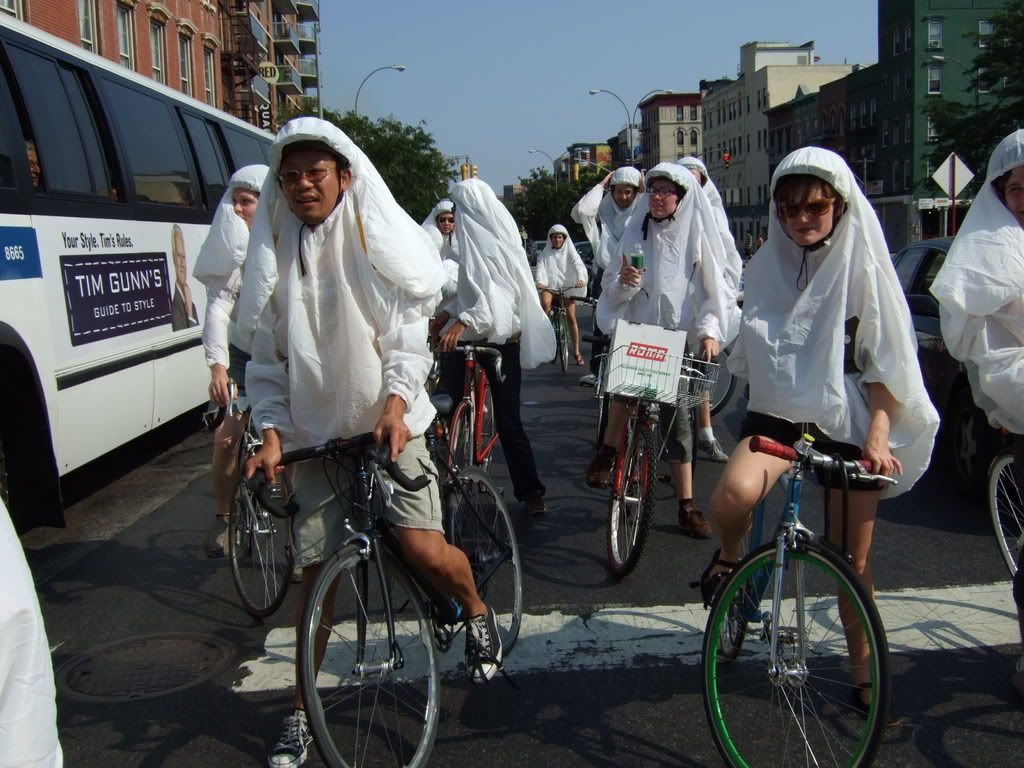 And, some of the lovelies that made it over to Nancy Whiskey following the ride: