Hey all! After many months away from blog-land because of a lost camera and, let's face it, sheer laziness, I'm back! I think I already love my new camera, even though I haven't yet bought a memory card for it and so am restricted to the seven photos that can fit at a time in the internal memory. I am so ultra devoted to my renewed vow of consistent posting, starting right now.
Audrey's brother Chris was in town from North Carolina for a few days this past week, and on Wednesday night we took him to Pete's Candy Store for some free music, because the Death Vessel show we had planned on going to at the Spiegel Tent would have stretched our meager budgets a little too thin. Obviously, seeing bands you know nothing about is a total crapshoot, but we made out like bandits that night. First up were the Bobtail Yearlings, so awkward and completely lacking in stage presence that it felt like watching a 4th grade talent show. The bass player was wearing one of those beaked masks like the ones the apothecaries wore during the plague, and the cellist had pleather pants and a wig on, and the clarinetist looked like he had just wrapped up a session at band camp, but I thought their sound was kind of beautiful, maybe a little bit Belle & Sebastian-ish. Audrey and I bought a CD while James rolled his eyes and left early. Next up was this singer-songwriter guy with a guitar who was pretty much the polar opposite of the Bobtail Yearlings--spewing charisma and self-confidence, throwing around witty banter, but his music was only so-so, though overall he was entertaining for sure.
The Bobtail Yearlings:
The next night, Thursday, Eric had another CSA veggie potluck, featuring tahini pasta, peach/cilantro/radish salad and a baked peach crumble for dessert.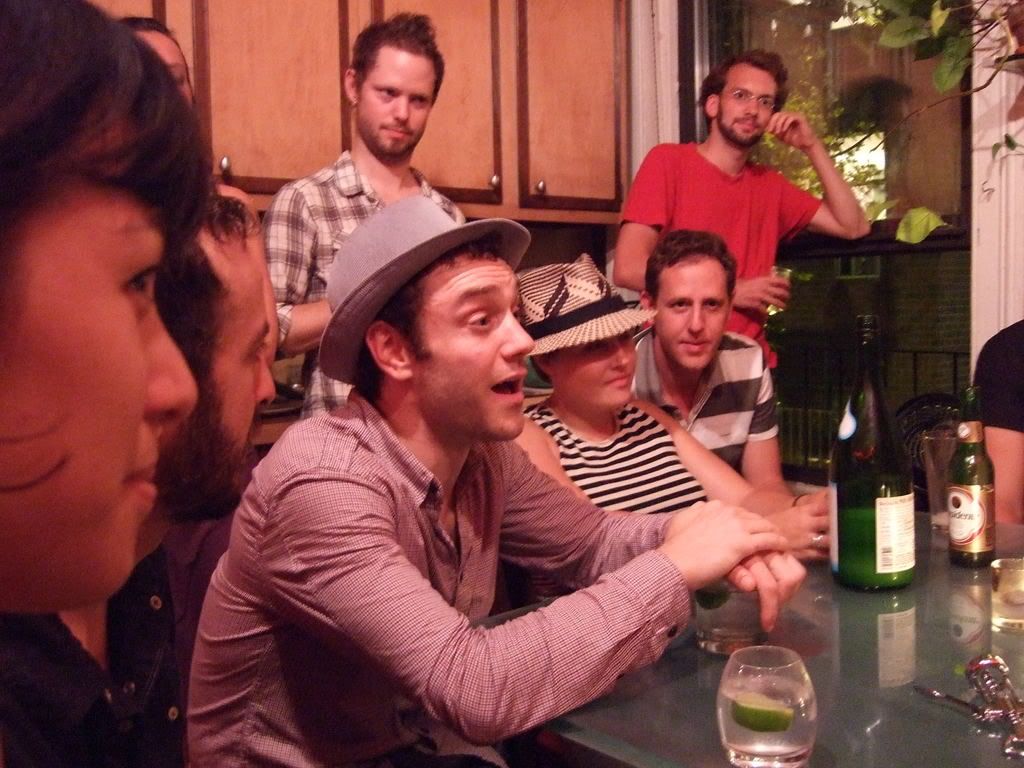 On Friday night, a group of 13 of us converged on South Street Seaport for the final concert of the River to River festival, with Battles and Deerhunter.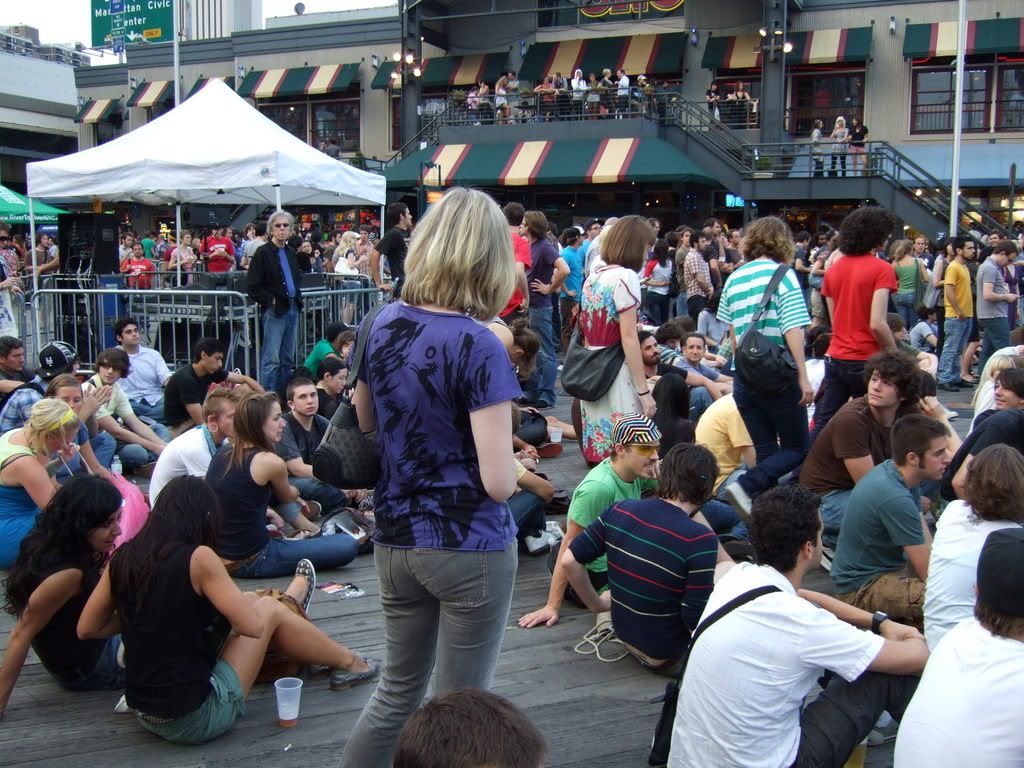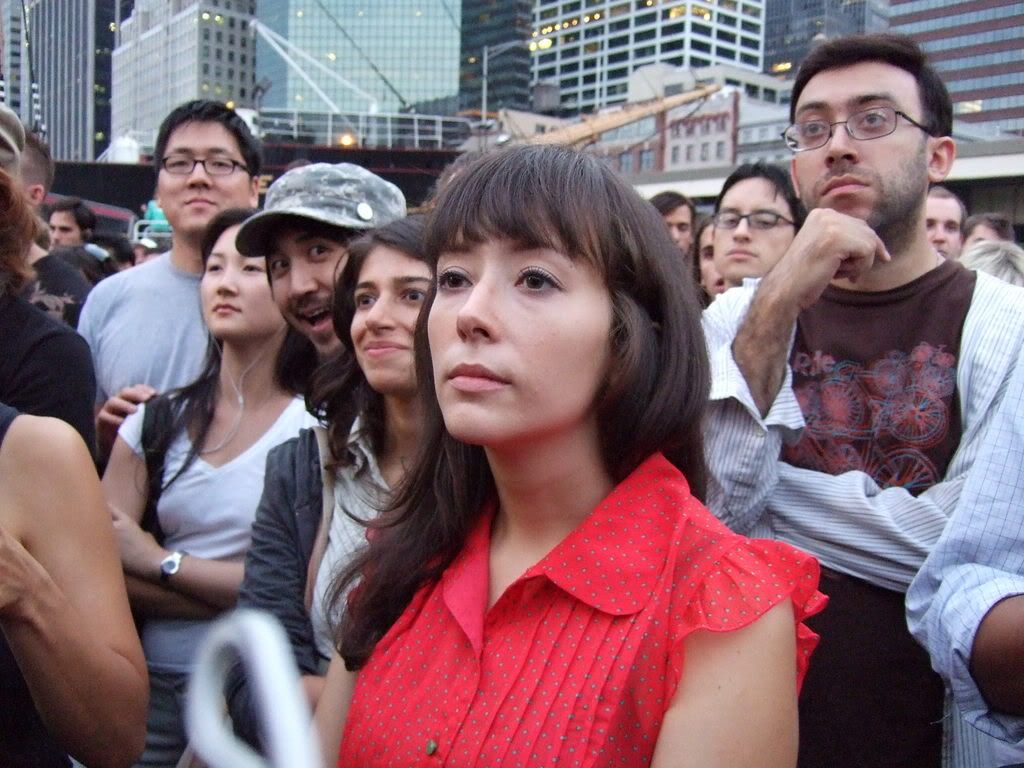 I've seen Deerhunter before and loved seeing them all over again, and this time around I had a much better view of the lead singer's crazy gangliness.
Battles was headlining the show, and to revisit a debate that kept us occupied for much of the rest of the evening, I stand by my take that they were "jammy", "noodly" and "funky". Negative connotations of those adjectives fully intended. And they had button-down shirts on in a matching rainbow of sherbet colors, which doesn't really come across in this photo very well though:
Dinner was at a Malaysian restaurant on Grand Street where Sameer nerded out (is that a redundant word pairing?) with Angelique's glasses and we almost stiffed the waiter for a tip because a certain payroll accountant among us interpreted the bill wrong. Glad Amy Joy doesn't do my taxes!! Kidding.