Claudius and Eleanor, the two people most likely to live extremely happily ever after, got married in Baltimore on September 22nd!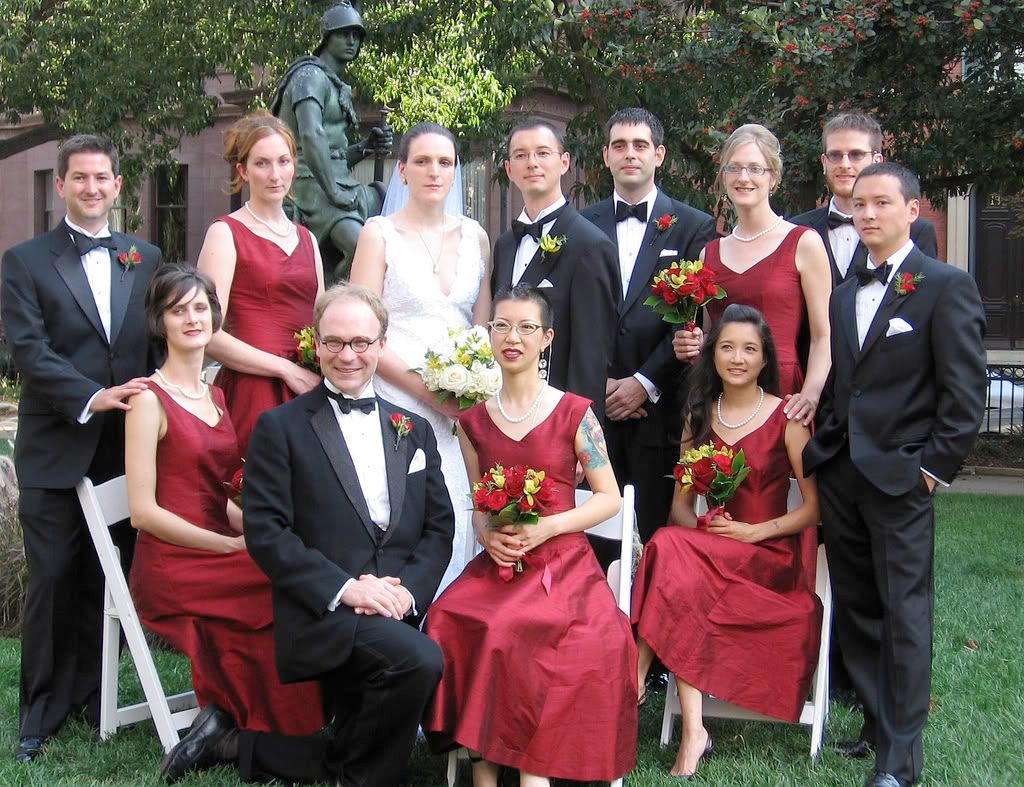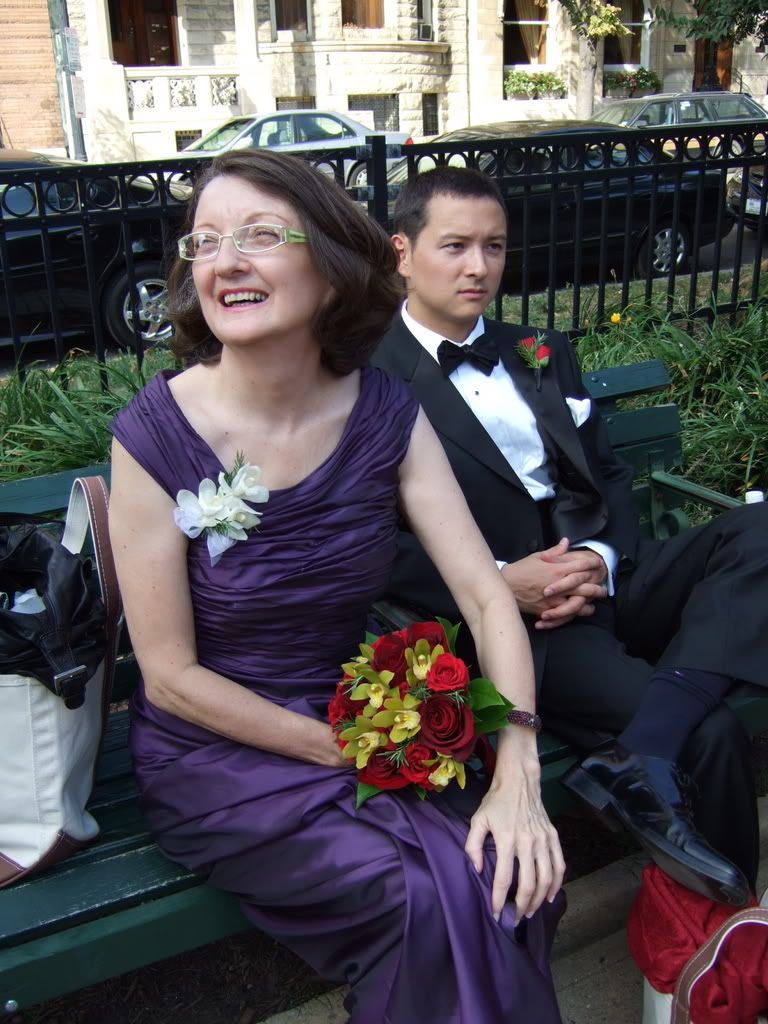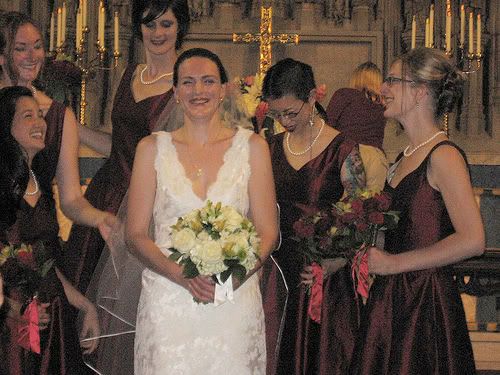 Below are Audrey's pics from the big wedding weekend in Baltimore. Here are Claude and Eleanor (and assorted groomsmen further down) getting their formal pictures taken.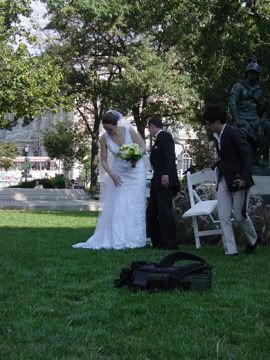 If you look closely, you'll see the wedding party on the left, having their picture taken. On the far right is a man passed out. At 10 am. And this is the nice part of town. Just one reason why Baltimore can lay claim to the moniker "Charm City."
Bridesmaids all gussied up . Why is Julia making that face? Is she concerned about her chances for catching that bouquet?
Brunch the next day was held at Eleanor's grandmother's beautiful house in fancy shmancy Roland Park.
And here are some faraway friends from college, some of whom I haven't seen in , what , five years? Impossible!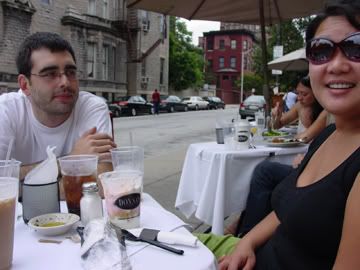 Okay, so Rick and Megan aren't so very faraway (unless Jersey City counts). They get my vote for most likely to be next married.
After brunch, Megan and Rick and I headed over to Waverly and hit
Normal's
Books and Records, my *favorite* used bookstore in Baltimore. I think I only mentioned it about 25 times in the course of three days. Seriously, though, hard to find art books, a great fiction section, used records, zines and chap books. It's a book nerd's heaven.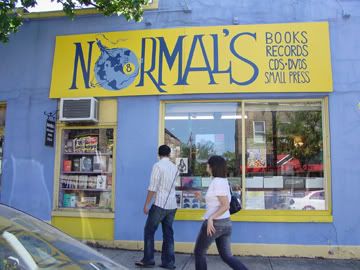 I got a picture of the Pee Wee they keep behind the counter. May I draw your attention to PW's little sign? He likes it there because they treat him like an adult.
This last picture is of a
tea house
that Megan and I visited the last time we were in Baltimore together and I include it because it really is so quintessentially Baltimore. There's a side of the city that is so deeply weird and eccentric, but with a deep (Southern-flavored) conservative streak. To look at it, you'd this house was home to an artsy, ex-hippie, bohemian collective. Instead it's a tea house that serves five course teas in a Victorian-themed parlor. They have rooms with hats and various accoutrements so you can play dress up. They serve a three course lunch with entrees like chicken-fried steak and other Southern home-cooking specialties.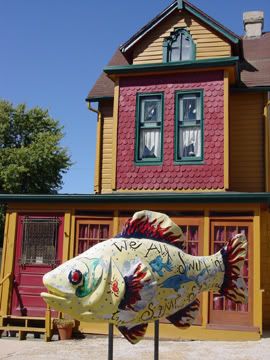 I miss Baltimore sometimes.