In high school, I totally remember Webster Hall being this scandalously corny club where even the lamest of people would never dream of going, that they practically wouldn't let you in unless you could prove you were on a bachelor party outing from New Jersey. I think they used to have "ladies drink free on Thursday nights" posted up on their marquee awning.
Well, I avoided that place for the first 30 years of my life, but somehow, in a spectacular fall from grace I've managed to patronize Webster Hall TWICE in the past month. Although, in my defense, they've started booking rock shows and having hipster-ish open bar events there--now ladies
and
gents drink free!
So on May 8th, Blonde Redhead played there--they're touring to promote the release of their new album called 23. It was a truly great show--they played a bunch of new songs of course, and then one or two off of "Melody of Certain Damaged Lemons" and "An Expression of the Inexpressible", and they played three encores!! Awesome night.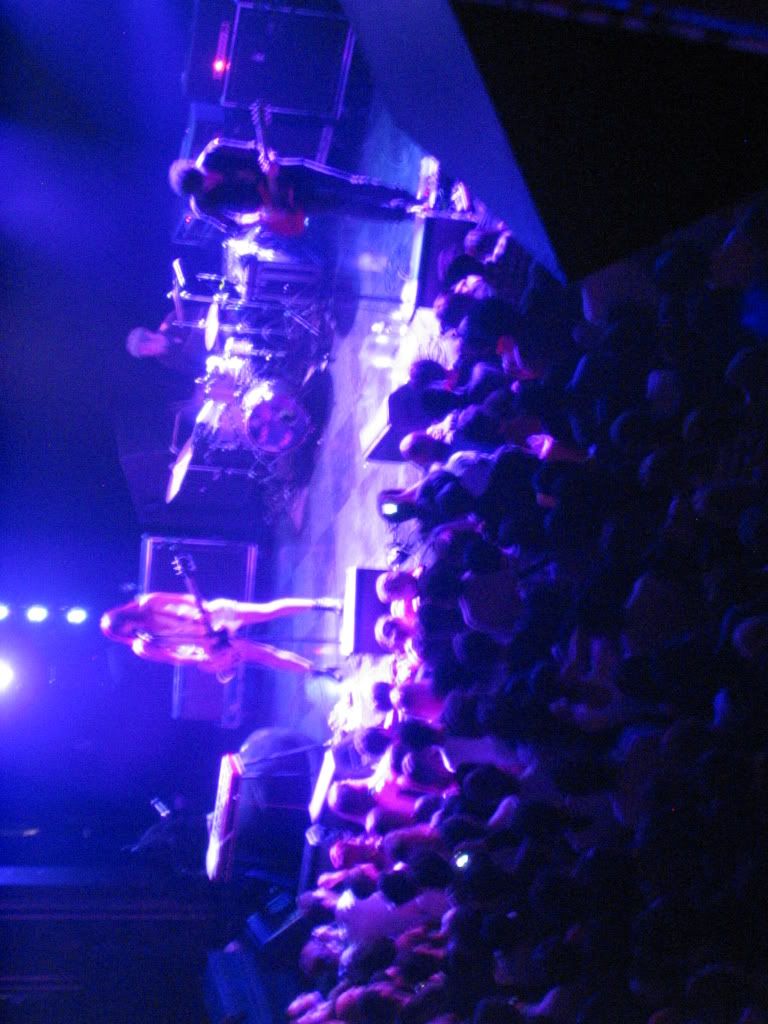 Ok and then the other visit to Webster Hall involved free beer and dancing and girls with white body paint holding twigs and moving slow-motion through the crowd--I don't get it either but here's what it looked like: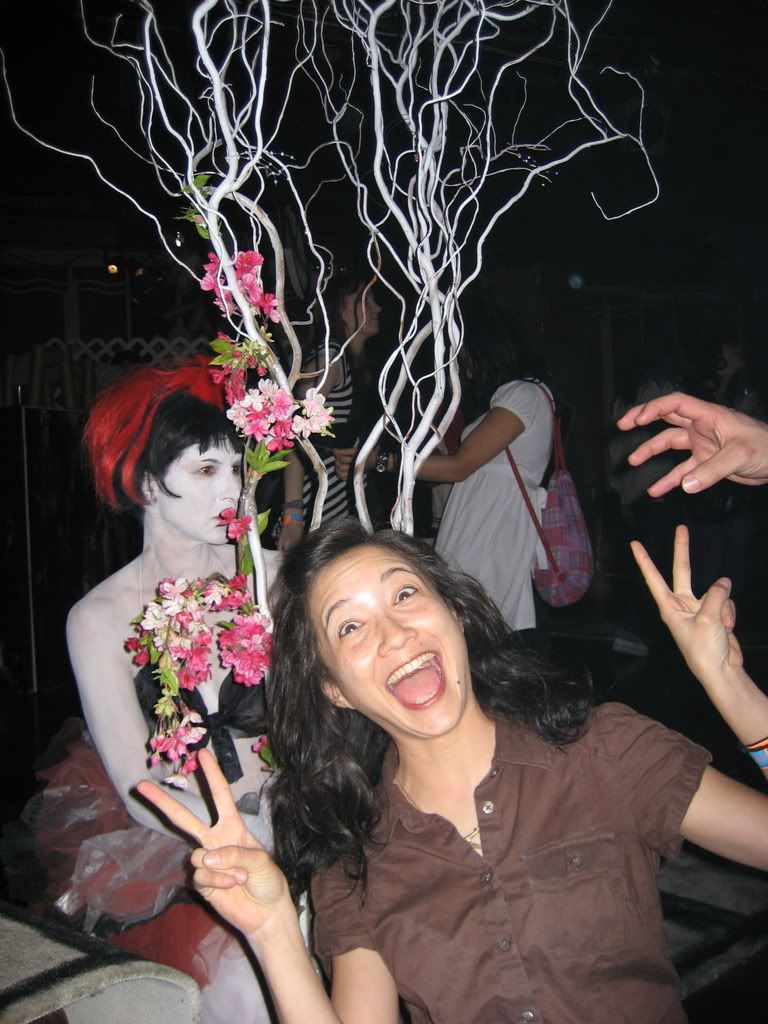 Once I figure out how to upload video I will add a great clip of Sameer and Audrey shaking a leg on the dance floor, stay tuned.