Ai on the waterfront in Red Hook (that's Fairway in the background):
The most mutant tall bike contraption I've ever seen:
A very healthy birthday brunch. Alles gute, Julian!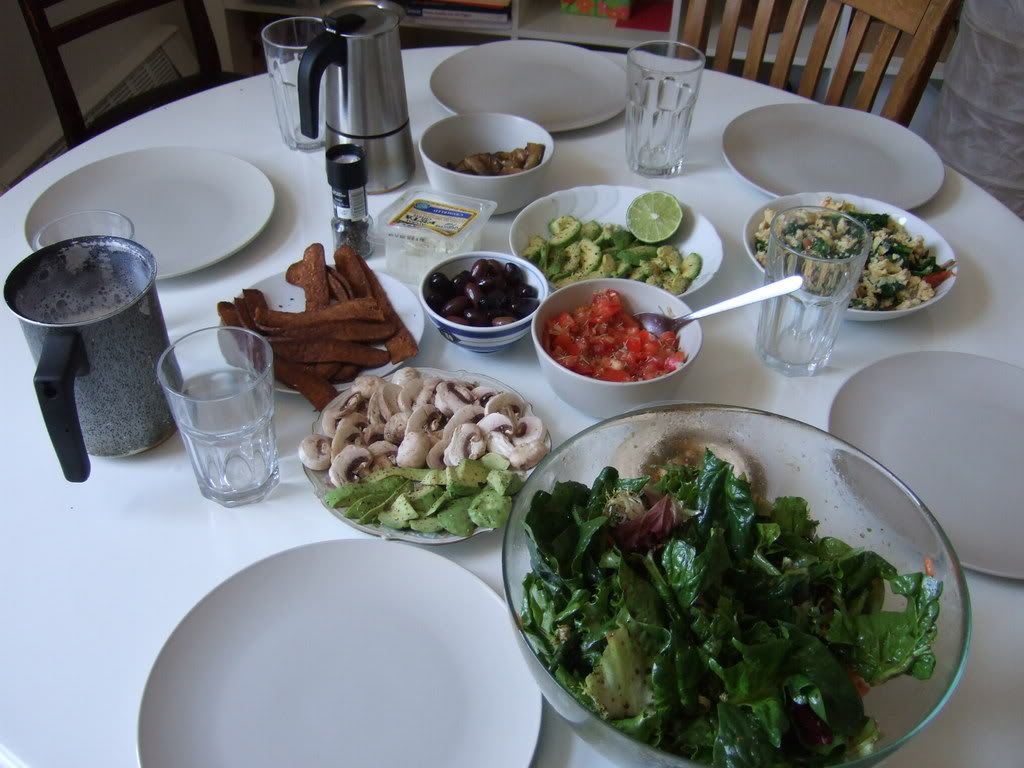 Bich Thu's catatonic cat Sesame: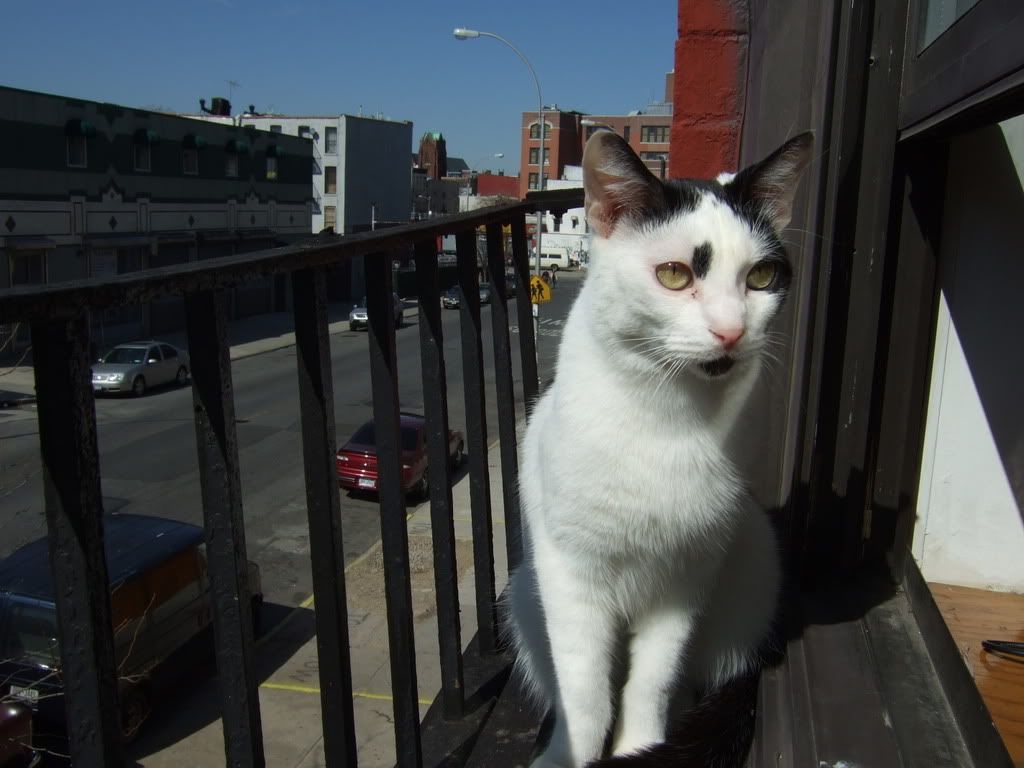 Foliage purchases on a recent trip to Home Depot: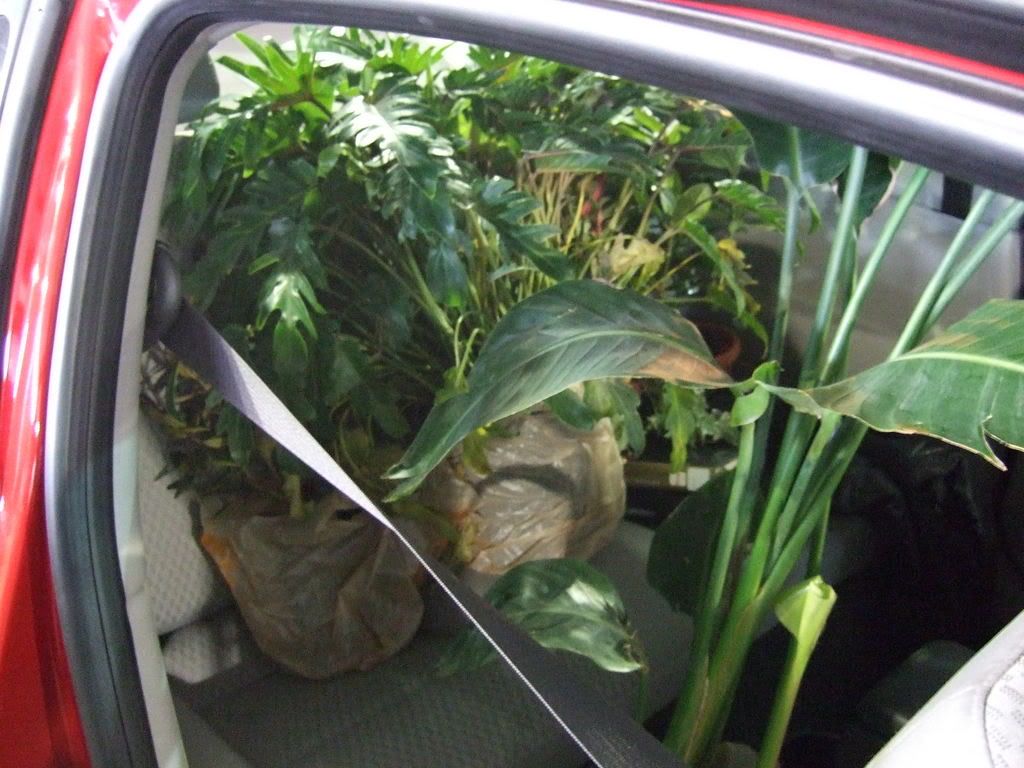 A classy new bike for Bich Thu!