Sang had a green pot luck (it was a couple of weeks ago - bad blogger!). It gave me an opportunity to get a picture of the apron in action. It's still a little stiff, hopefully as he uses it, it'll soften up.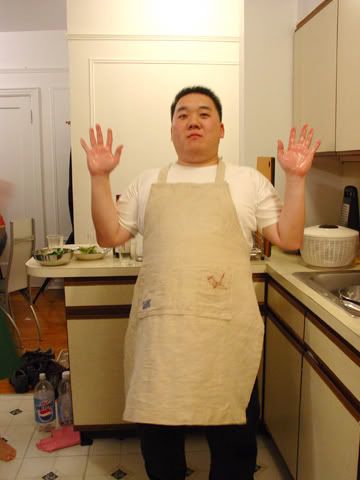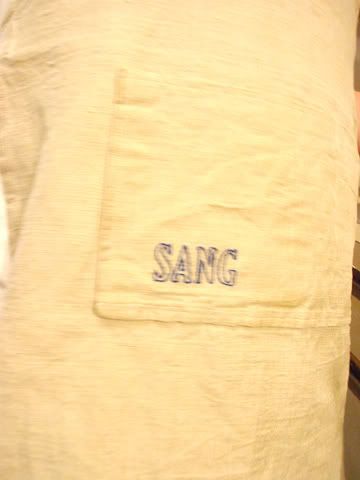 And as the name promises, all the attendees brought green food. There were lots and lots of veggies of course, but April and I went for carbs and brought spinach linguine with pesto.
Mmmmmm, right?
Hung Yul and some friends of his (and possibly yours?) were playing some kind of poker that necessitated looking ridiculous. Evidence below.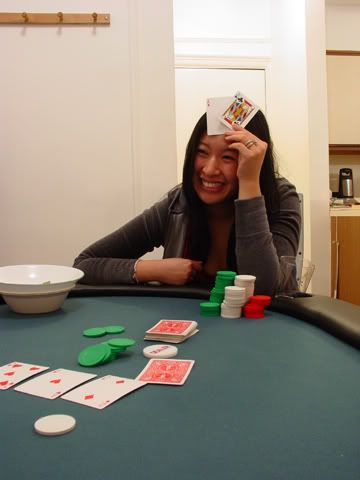 Anyway, the girl pictured said that she knew you from Hunter, but I've forgotten her name.
And last but not least, last night's sunset!
After four days of cloud cover and rain (some of it torrential enough to flood parts of Jersey), it's finally sunny and beautiful. It started clearing up yesterday, resulting in last night's sunset. And it's supposed to go up to 70 on Monday! Yay spring!!